My natural hair journey hasn't been easy but I have no regrets. Now that I've chopped the relaxed ends off my hair (blog post coming soon), it feels great to have made it through to the other end.
I thank god for my family, friends and the Internet, because my transition from relaxed hair to natural hair would have been a complete and utter nightmare. Don't get me wrong, I still have moments where I want to just wrap my hair and jump into bed. But having the freedom of working with my own hair and getting to a place where my hair is healthy and wasn't dependant on the white, creamy, addictive stuff. Was waaaaay more important to me.
I often get asked the following questions...
What did I do with my hair whilst I was transitioning?
How did I deal with two textures?
How did I combat breakage/shredding?
What styles did I use?
What products work best for transitioning hair?
So I thought I'd create this post for all those lovely ladies who are losing hope and need to be reminded that getting back to your "natural" beauty is a beautiful thing and an interesting road to self discovery.
________
KEEPING YOUR HAIR HEALTHY
Keep your hair hydrated
The biggest struggle with transitioning your hair is preventing breakage due to damage and dryness. Do what you can to keep your hair hydrated by drinking lots of water. It's also important that you keep your hair moisturised by using a moisturiser/leave-in conditioner on a daily basis. Apply some to your hair before you style it, paying careful attention to the demarcation line (the point where your new growth (natural hair) and relaxed hair meet).
Before washing your hair, try a pre-poo this will help to keep moisture locked into your hair.
Mo's leave conditioner: Giovanni Direct Leave-in Conditioner Weightless Moisture Conditioner and Teresa Angelina Leave-In Protector
________
Use a deep conditioner regularly
Deep conditioning treatments take adding moisture to a new level. Although they are typically only used once a month or so, transitioning hair needs extra conditioning and can handle the treatments more frequently. Purchase a deep-conditioning treatment from your local beauty supply store, and apply it to your hair once a week. Alternately, you can also choose to visit a salon and get deep-conditioning treatments regularly.

A great alternative to a deep conditioner is mayonnaise. Although this may sound a bit crazy and unappealing, it can work wonders on adding moisture to your hair. Apply it to your hair once a week for 30 minutes to an hour.
 
Mo's deep conditioner:
________
Stay away from heat
In general, hot tools should be avoided if you're trying to protect your hair. Using curling irons, flat irons, and blow dryers can stress your hair and cause breakage, specifically at the demarcation line.
If you absolutely must use hot tools, limit there use to only one day a week at most. It's also important that you use a heat protector before applying any form heat in order to avoid heat damage. Please remember that healthy hair should always be your ultimate goal.
Mo's heat protector: ORS Olive Oil Heat Protection Serum
_______
Give yourself a hot oil massage
Waiting for your hair to grow out is often the most frustrating part of the growing-process. Rather than waiting idly by, you can promote new hair growth by giving yourself frequent scalp massages. Use a bit of oil (coconut, olive, jojoba, etc.) warmed slightly to massage your scalp. This will stimulate the hair follicles and help the strands to grow a bit faster. Hot oil massages can be done as frequently as you would like, but should be done at least once a week for the best results.
Mo's hot oil treatment: How to Make a Hot Oil Treatment for Hair
_______
Promote hair growth with supplements
Maintaining your vitamins and minerals is important to general health (in addition to hair health), but taking certain supplements can speed up hair growth and strengthen your hair extra fast. Some doctors recommend taking biotin or viviscal - supplements specifically used for hair and nail growth - to increase the speed at which your hair is growing. Additionally, making sure you have enough vitamin D, B and A will help your hair out as well.
_______
Purchase new hair products.
As it turns out, not all hair products are created equally. With a huge variety on the market, it can be difficult to find products that will work with your hair and your wallet. When transitioning your hair, it is vital to get transition-friendly hair supplies. Look for sulphate-free conditioning shampoos, as well as other hair treatments advertised specifically for use in transitioning or dry and damaged hair. Although these won't necessarily change the appearance of your hair, they will work hard to prevent further damage and reverse current damage in your hair.
Mo's favourite products:
_______
Avoid adding chemicals to your hair.
Try and stay away from hair dyes and bleach, as these cause significant damage to your hair, causing it to break and become frizzy. Look for all natural alternatives to chemicals you typically use, as these will be much safer on your scalp and strands than harsh chemicals are.
_______
How to keep relaxed ends moisturised
Cleanse your hair at least once a week. If your hair tends to be dry, co-wash (wash with conditioner or co-wash product alone) instead of using a shampoo. When you shampoo, use a sulfate-free product.
Weekly washes help to prevent relaxed hair from becoming too dry. Daily or as needed, apply a water-based moisturiser to your ends then seal the moisture in with a natural oil. Do NOT use hair oil/grease products made with petrolatum/petroleum or mineral oil. These will actually cause or worsen hair dryness and breakage.
Mo's cowash: As I Am Coconut Cowash
Mo's shampoo: Creme of Natural Argan Oil Moisture and Shine Shampoo
CHANGING YOUR STYLE
Consider the 'big chop'
It is common for people transitioning their hair to go ahead and do the big chop - that is, cutting off all the relaxed hair, leaving a short amount of new growth near the scalp. This is certainly the best option for creating healthy growth, but not everyone wants to start their journey with short hair. If you're bold enough to try a new look, the big chop is an excellent choice for immediately getting rid of all your relaxed hair and creating an immediate full transition to natural hair.
Check out these beautiful TWA's (teeny weeny afro) for inspiration...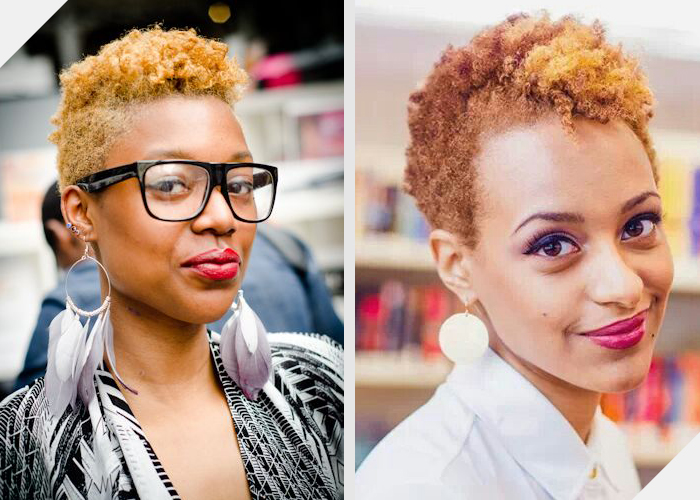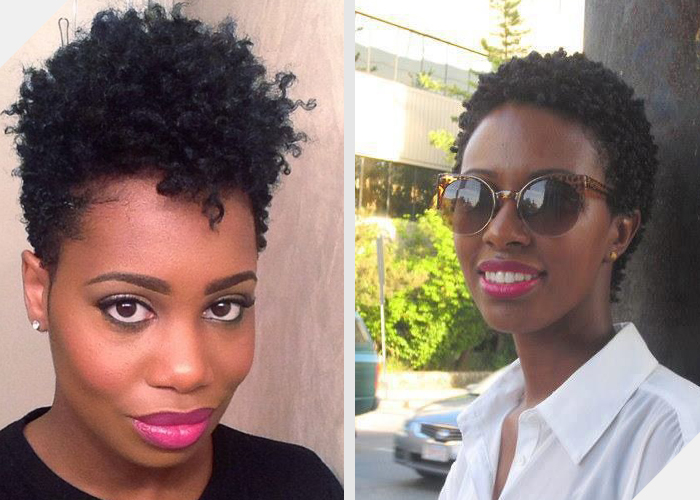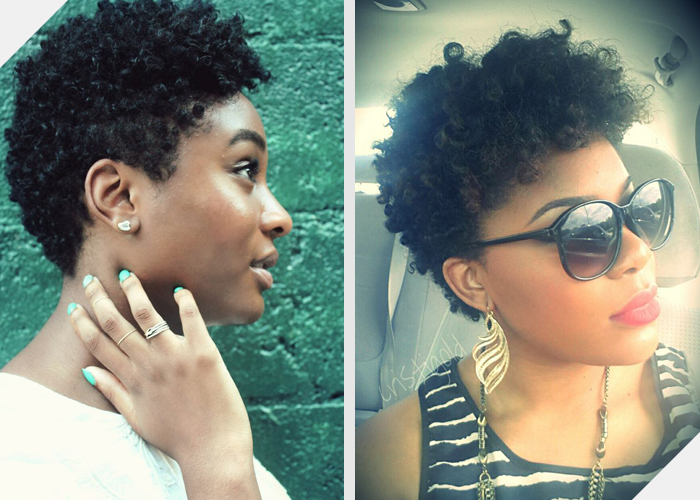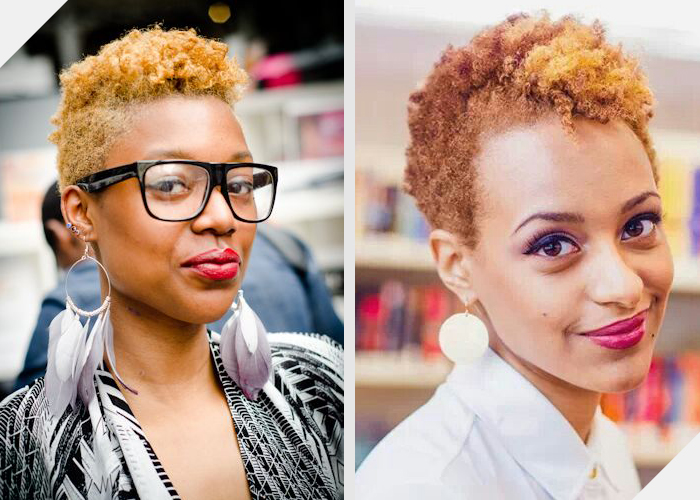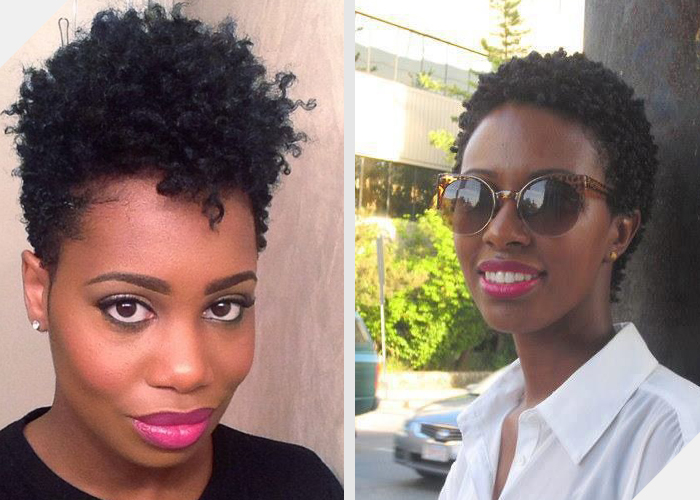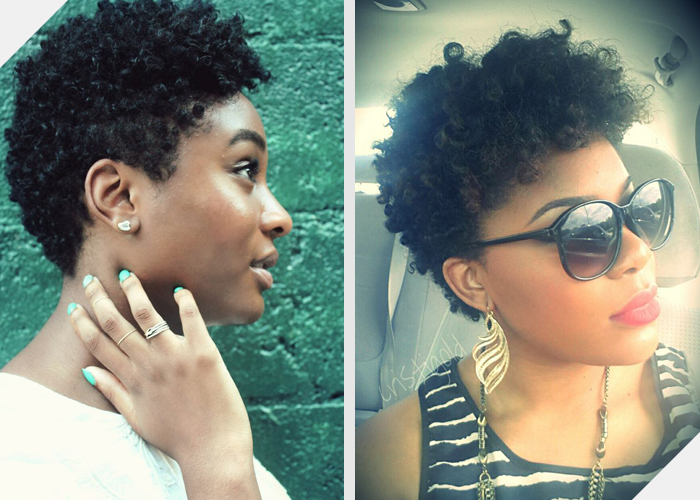 _______
Try using braids or twists
Braids/Twists outs are a great way to add interest to your hair without damaging it. Mastering each style can be tricky, so spend some time finding which works best with your hair and personal stylistic preferences. Try not to do them too tight as to avoid stressing the strands of hair. Your hair is most fragile at the demarcation line, so be particularly gentle when styling it around this point.
Check out these transitioning styles for inspiration:
_______
Trim your hair regularly.
Relaxer's are permanent, so whatever parts of your hair that has been in contact with a relaxer will never grow back naturally. Therefore, at some point in time your hair must be cut off to above the demarcation line. If you're not willing to go for the big chop, the next step is to do regular trims of your hair. Over time you'll have removed all of the damaged, relaxed hair to above the demarcation line, allowing your natural hair to grow more strongly.
_______
Avoid dealing with your hair too much.
Although it can be tricky not to, the more you touch and style your hair, the more likely it is to break and become frizzy. Try not to brush your hair too often, and avoid styles that put strain on your scalp.
I hope this helps ladies.
xx
How are you finding transitioning to natural hair? What advice would you give to some transitioning? Feel free to leave a comment below.