Can you believe that two years ago today, I started my journey to natural hair? Whooza! How time flies? I did spend most of that time transitioning but I'm all natural now, so It's all good.
I had to share the image below because its a true reflection of my hair journey. And i'm sure you can all relate.
In April this year I finally did a mini chop (cutting the relaxed ends off) after transitioning for a total of 18 months. God only knows how I went for so long, because dealing with two textures wasn't easy. It became even more frustrating as time went on, so I knew it was time to let go and fully embrace my natural hair.
Like many long term transitioners, I was apprehensive about cutting the relaxed ends off. How was I going to deal with losing length? Will I be able to create my favourite styles? Will I even like my own texture?
I'll keep it real with you, it was a bit of a struggle working with shorter hair after the mini chop. My twist outs didn't sit as nicely as they used to, my up-do's didn't look as fabulous, my hair lacked shine and my curls weren't as defined as i'd hoped them to be. BUT I was all natural and this is what god had blessed me with.
I spent the follow months getting used to my texture, experimenting with different products, adjusting my daily regime and learning to except my hair for what it was...Beautiful.
I've put together a gallery of hair photos taken over the two years. Hopefully this will encourage, inspire and help someone on their journey to natural hair.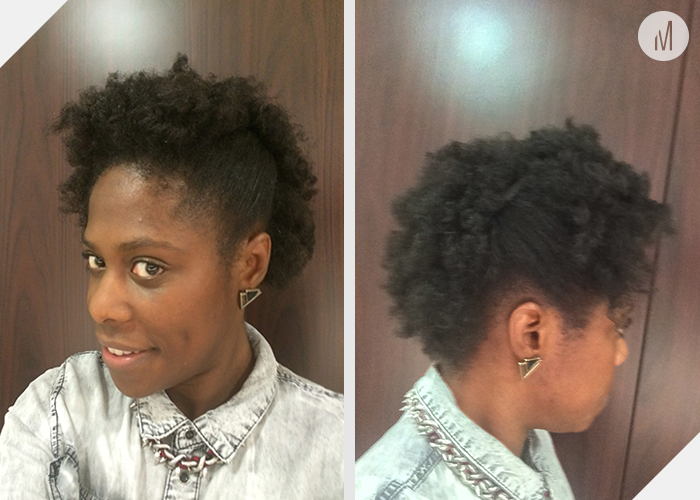 How did you find your journey to natural hair? If you're transitioning, how is your journey going? Feel free to share your thoughts in the comments box below.